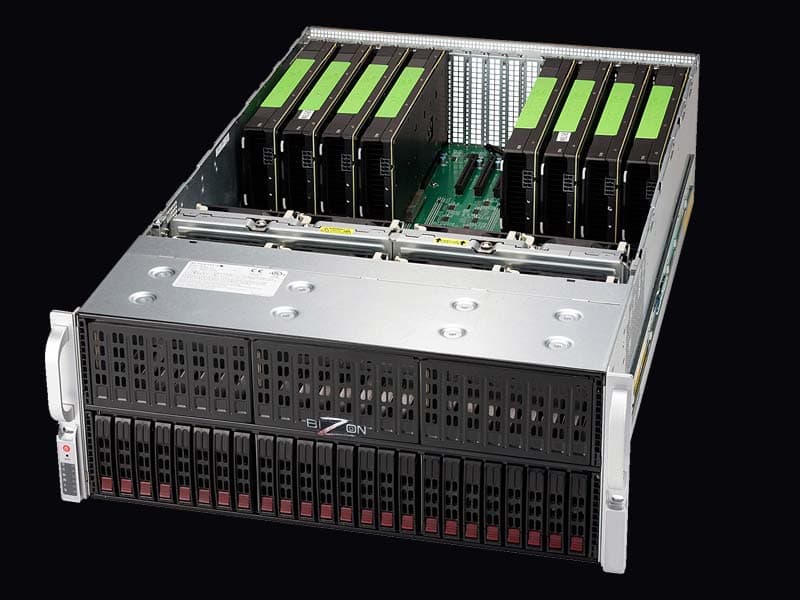 GPU: 10x
CPU: Dual Intel (56-cores max)
RAM: 3000 GB
Cooling: Air-cooled
Purpose: Server room
Noise level: High
Form factor: 4U
Customize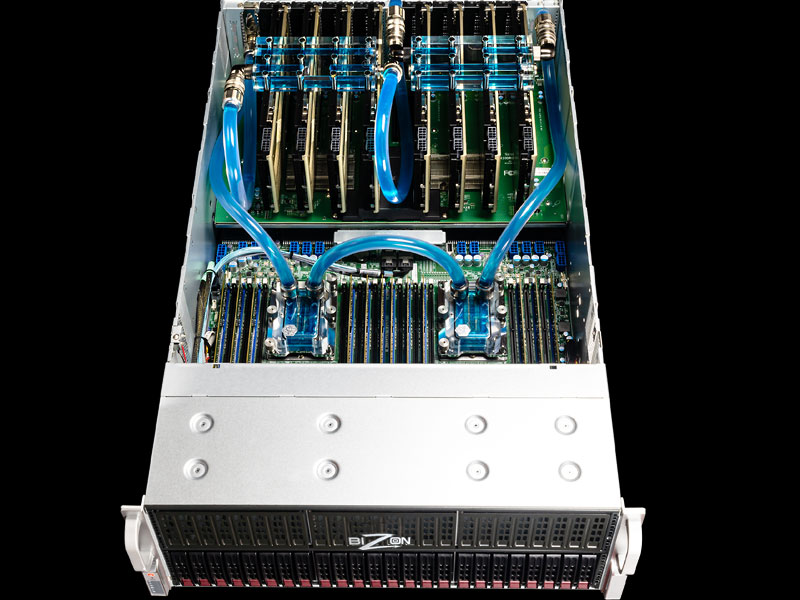 GPU: 10x
CPU: Dual Intel Xeon (56-cores max)
RAM: 3000 GB
Cooling: Custom Water-cooled
Purpose: Office/home/server room
Noise level: Low
Form factor: 4U
Customize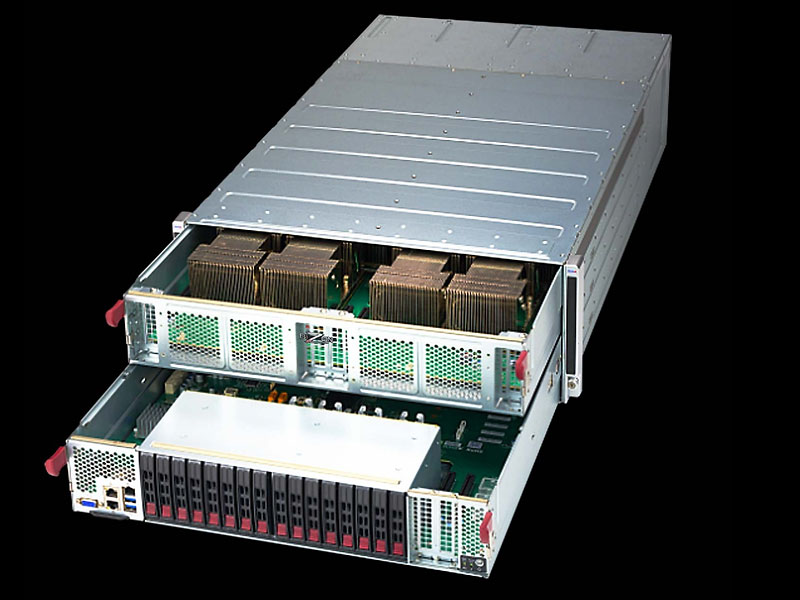 GPU: 8 x Tesla V100/A100
CPU: Dual Intel (56-cores max)
RAM: 3000 GB
Cooling: Air-cooled
Purpose: Server room
Noise level: High
Form factor: 4U
Customize
Water-cooled systems notes
Up to 3X times (!) higher performance vs. air-cooled TITAN RTX, RTX 3090.
Low temperatures (50C vs 90C).
Low noise level (50db vs 90db). 90gb = motorcycle engine running is about 90 dB. With water-cooled system, ou can place the server/workstation in the lab/office. Air-cooled is impossible to use in office/lab.
Great value! For +30% price compared to G7000 with RTX 2080 Ti or TITAN RTX,  you get up to 3X times more performance.
Air-cooled 4 x TITAN RTXes, RTX 2080 Ti, RTX 3080, RTX 3090 (top-level GPUs) are extremely hot under the heavy load. When GPUs are overheating they will activate thermal throttling mode. Thermal throttling means that the fans can no longer dissipate heat and graphics card starts to dump performance to shed heat. IMPORTANT: We have seen up to 60% (!) performance drop due to overheating. Liquid cooling is the best solution. Liquid cooling will provide 24/7 stability, low noise, long-life for components and you will get 100% performance out of the GPU.