Turn your laptop into a powerful workstation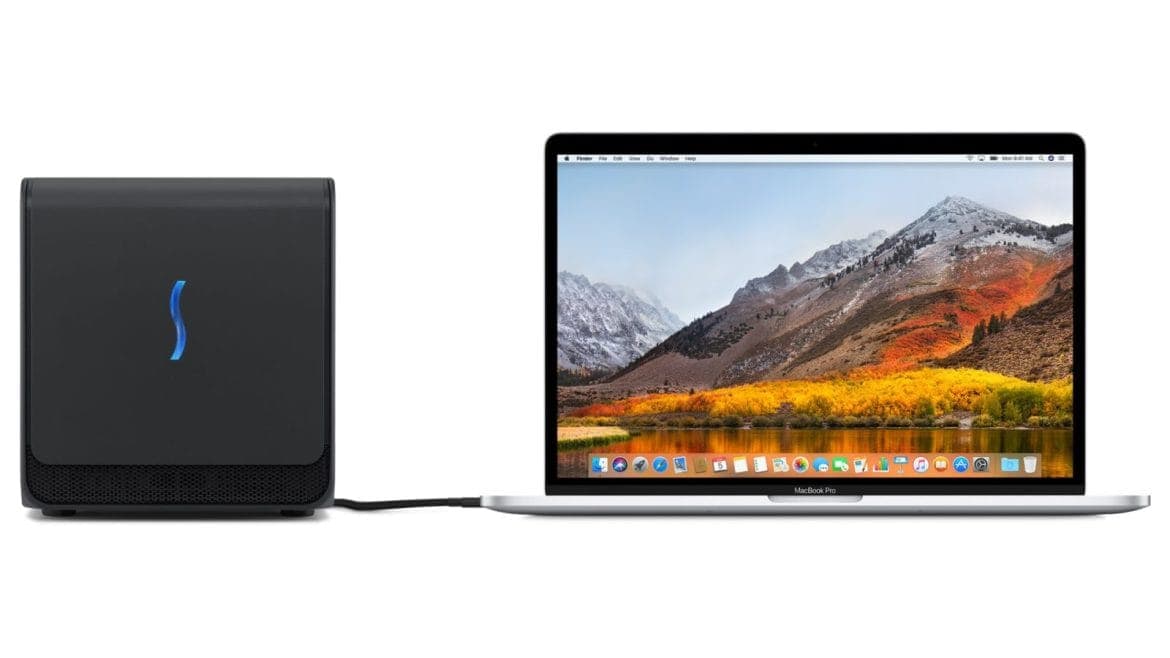 Most of the laptops comes with Intel Iris integrated, mobile, and/or underpowered discrete graphics cards build to order options. To harness the power of desktop-class NVIDIA GTX graphics cards you'll need an external solution (eGPU Thunderbolt Dock). Full-size graphics cards cannot be installed in laptops due to the limitation of design.
Most of external Thunderbolt GPUs is packaged with a powerful 300-500W power supply, PCIe power connectors, ventilated chassis, and detailed installation guide and customer support. It's a 'plug-and-play' eGPUs that requires little setup time.
300W–500 W
Power supply
Case with
cooling
External graphics card (eGPU eGFX) for Apple MacBook, Mac Pro, Mac mini, iMac. Get up 10X Boost with eGPU. Akitio Node, Sonnet Breakaway, Gigabyte AUROS Gaming Box eGFX Thunderbolt external graphics dock allows you to get a great performance improvement in most professional applications (DaVinci, Final Cut, Adobe Premiere, After Effects), games (Battlefield, GTA, Witcher, Overwatch, DOOM, Fallout), VR. Prepare your Mac to handle the HTC Vive, Oculus Rift. VR ready.