Turn your laptop into a powerful workstation.
The Thunderbolt eGFX box is an expansion chassis designed to house an NVIDIA or AMD graphics card.
Connected to the Mac or PC laptop via Thunderbolt port, the additional GPU power instantly upgrades an integrated laptop's GPU.
Professional use cases: From editing to rendering to color grading, and from animation to special effects, many applications rely on GPU cards to do the heavy lifting. For video editors and colorists, the dedicated GPU reduces the time it takes to render the footage.
Graphic Intensive Gaming and VR: Just plug in a eGPU Box and add the GPU power you want when you need it! By delivering significantly higher frame rates for smooth game play, the eGPU is ideal for enabling graphic-intensive gaming. A computer that was not VR Ready will be ready to play games at much higher frame rates than before.
Features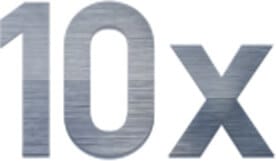 Performance boost
Boost video editing, 3D Render, and 3D modeling software up to 10X and enable CUDA acceleration on PC/Mac computers that do not currently support it.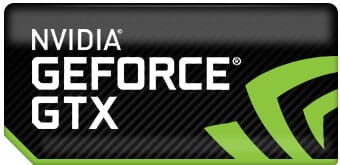 NVIDIA and AMD GPUs Support
Latest NVIDIA graphics cards are compatible including GTX 9xx-Series, 10xx-Series, 20xx-Series and AMD RX, Vega Series.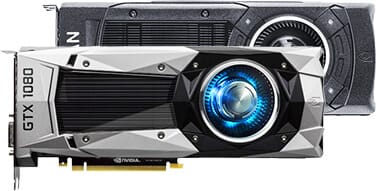 Wide variety of bundles
You can buy external graphics card with preinstalled GPU. Choose a GPU that suits performance and budget you need.

Easy to connect
Compatible with variety of Thunderbolt-equipped laptops and desktops.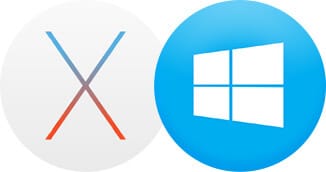 Universal
macOS/OS X and Windows support.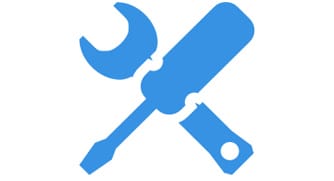 'Plug-and-play'
Most of eGPUs are 'plug-and-play' and requires little setup time.
External graphics card (eGPU eGFX) for Apple MacBook, Mac Pro, Mac mini, iMac. Get up 10X Boost with eGPU. Akitio Node, Sonnet Breakaway, Gigabyte AUROS Gaming Box eGFX Thunderbolt external graphics dock allows you to get a great performance improvement in most professional applications (DaVinci, Final Cut, Adobe Premiere, After Effects), games (Battlefield, GTA, Witcher, Overwatch, DOOM, Fallout), VR. Prepare your Mac to handle the HTC Vive, Oculus Rift. VR ready.