Compact Video Editing Workstation

Up to 18 Cores Core i9 CPU, NVIDIA GPU and water cooling.

3D Design and Rendering Workstation

NEW

Up to 18 Cores CPU, 3 x NVIDIA GPUs and liquid cooling.

Deep Learning Workstations

NEW

Powered by latest NVIDIA GPUs, preinstalled deep learning frameworks and liquid cooling.

Ask expert
Most Advanced
Custom Workstation PCs
Custom workstations purpose-built for video editing, CAD systems, 2D and 3D graphics and deep learning.
Powered by latest CPUs, NVIDIA GPUs and water cooling.
Experience an improved workflow process, cut down render times up 5X times with NVIDIA GPUs with CUDA support, and handle even the most intensive multi-layer effects with ease. BIZON video editing workstations allow creative professionals to do more in less time.
Explore Products
Purpose-Built for 3D Design & Rendering.
BIZON Quadro Multi-GPU workstations allow creative professionals to do more in less time on a wide range of 3D Design, Animation and Rendering projects.
Explore Products
Professional CAD / CAM workstations for engineers and designers. Increase your productivity in AutoCAD thanks to BIZON professional workstations.
Explore Products
Plug-and-Play Deep learning Workstations designed for your office. Powered by latest NVIDIA GPUs, preinstalled deep learning frameworks and water cooling.
Explore Products
External Graphics Cards
Turn your laptop into a powerful workstation.
The Thunderbolt eGFX box is an expansion chassis designed to house an NVIDIA or AMD graphics card.
Connected to the Mac or PC laptop via Thunderbolt port, the additional GPU power instantly upgrades an integrated laptop's GPU.
Professional use cases: From editing to rendering to color grading, and from animation to special effects, many applications rely on GPU cards to do the heavy lifting. For video editors and colorists, the dedicated GPU reduces the time it takes to render the footage.
Graphic Intensive Gaming and VR: Just plug in a eGPU Box and add the GPU power you want when you need it! By delivering significantly higher frame rates for smooth game play, the eGPU is ideal for enabling graphic-intensive gaming. A computer that was not VR Ready will be ready to play games at much higher frame rates than before.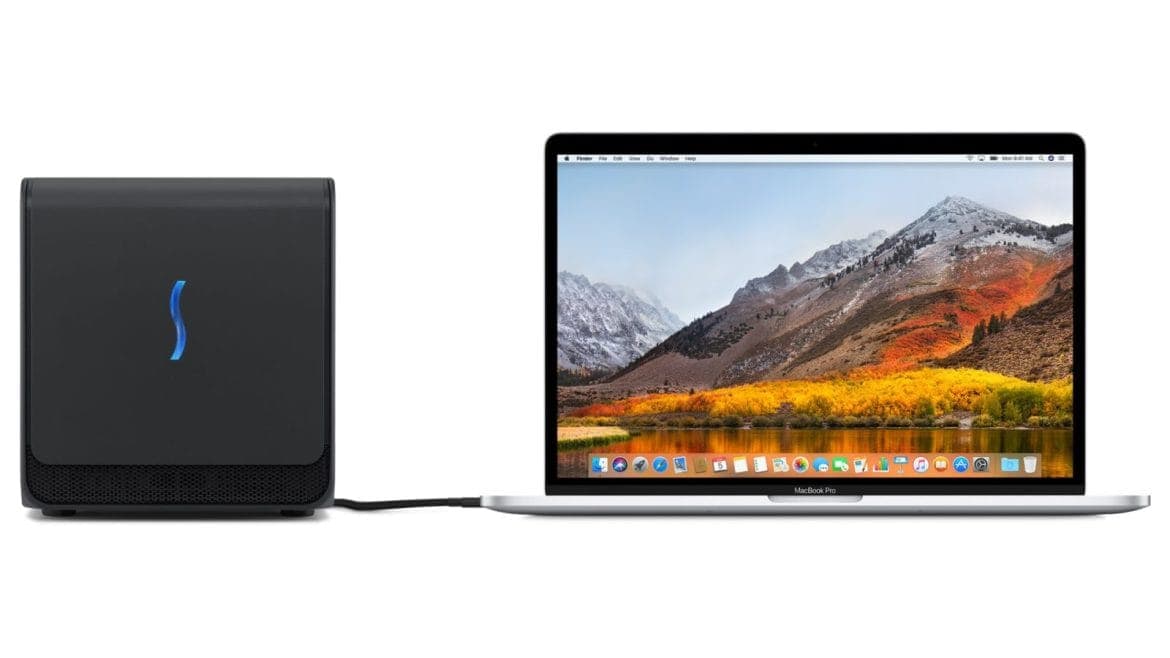 Explore Products
500+ Companies Trust BIZON
Why Choose BIZON?
Free US Shipping
Overnight shipping option available.
5–Days Worldwide Shipping
We ship worldwide. Fast and safe.
Money Back Guarantee
Shop with confidence.
Quality You Can Trust
Every product is tested through a rigorous quality assurance process before being shipped to you.
Expert Customers Support
Premiere customer service support with a dedicated tech support team, ready to help you.