Looking for a new video card upgrade for your Mac Pro?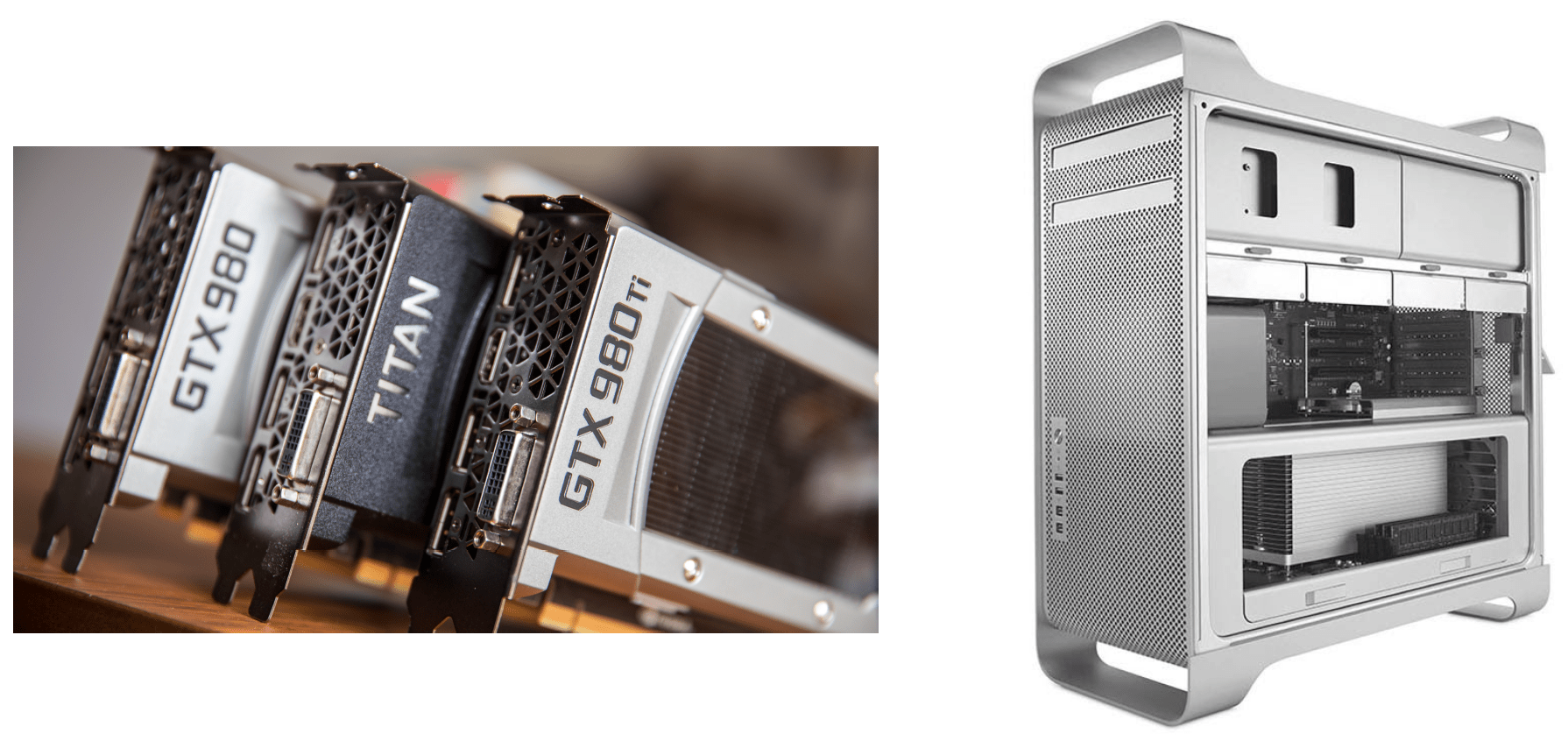 Mac Pro 2008–2012 comes with slow and old graphics cards. New graphics cards for Mac Pro from Apple are not available anymore. We offer a powerful NVIDIA graphics card upgrade KITs for Mac Pro 2008–2012 (3,1 4,1 5,1) based on latest powerful NVIDIA graphics cards.
Get acceleration in Final Cut, AVID, Adobe Premiere, After Effects, Da Vinci Resolve, Cinema4D, and others.
Enable CUDA technology.
Replace your old ATI Radeon 2600XT, Radeon 5770, 5870 or NVIDIA GT120, 8800 GT and get up to 5X times performance boost.