Save Up to 10X More Time with BIZON Apps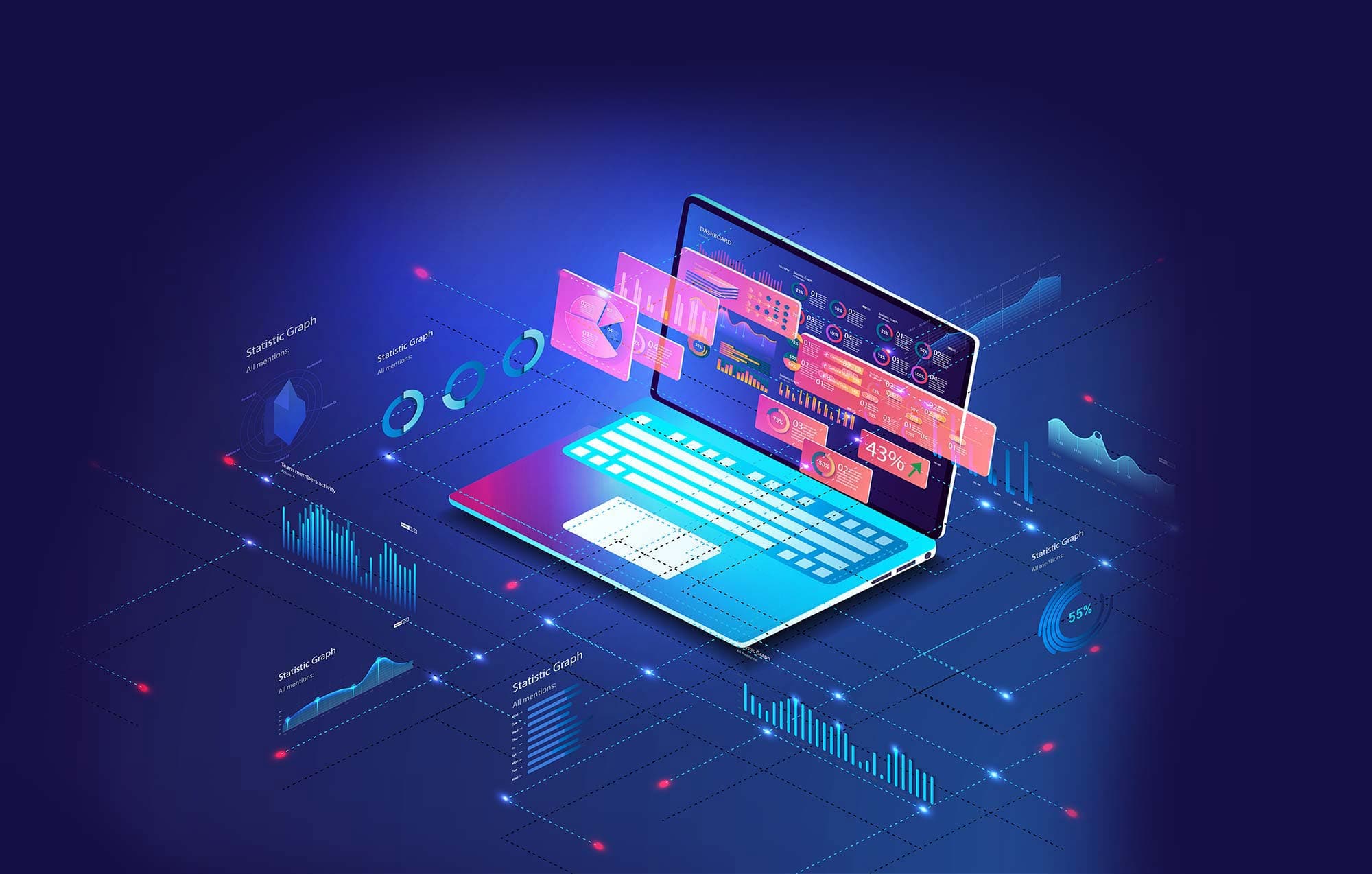 As a developer, one will be deal with various standard operations on a daily basis. Most of these operations require a lot of research, compiling, library installations, and command line usage. This can be stressful and time-consuming for most developers, and requires Linux administration experience. We have selected the most popular operations and packed them into our BIZON Apps. BIZON Apps are tools that help you perform these operations with the click of a button such as running GPU or CPU benchmarks, monitoring GPUs, activating Jupiter notebook, and more.
GPU Optimizer App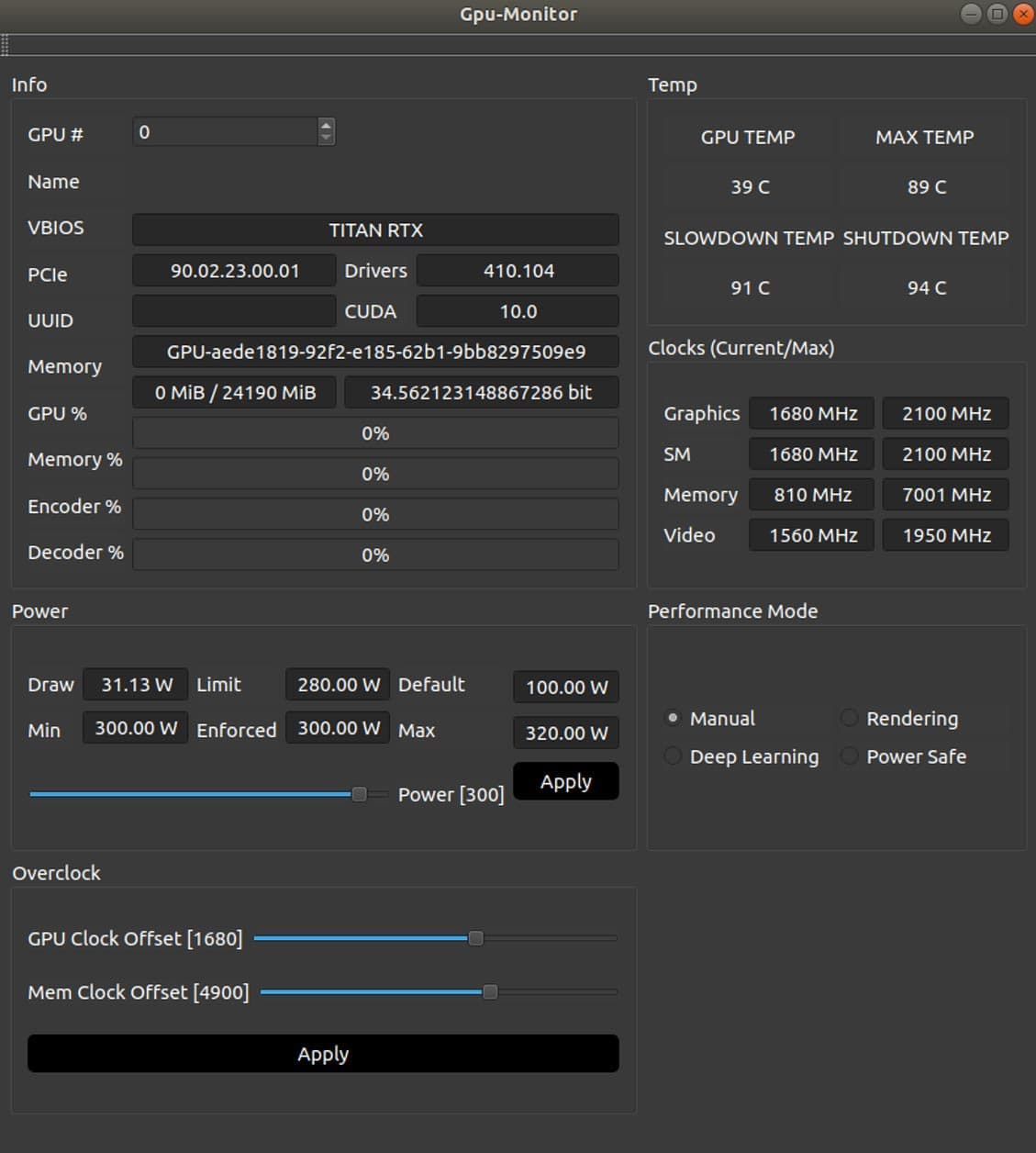 You can optimize the performance of your GPUs with just one click and the application will automatically apply the best settings for your GPU. Choose from four different modes: compute, render, performance and power-saving. These modes help your system run 24/7 at maximum performance. For advanced users, overlocking features are available to unleash the full potential of the GPUs (liquid-cooling required).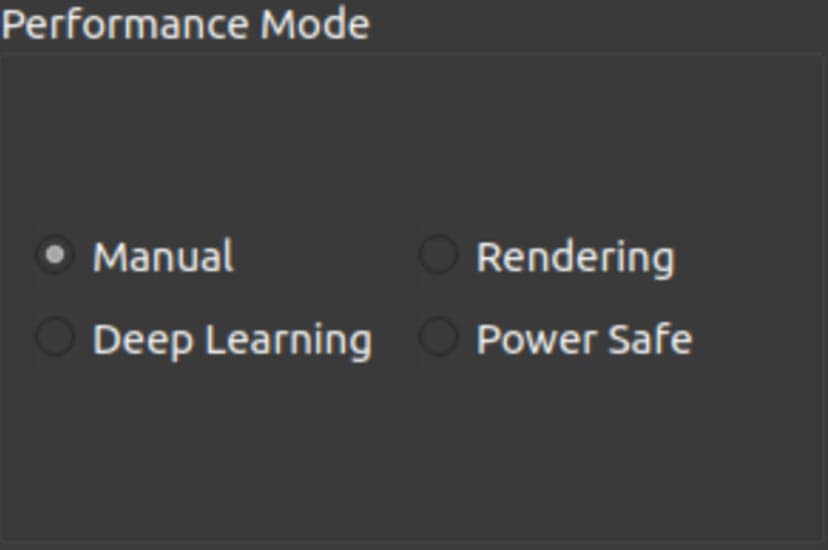 GPU Modes This is our most advanced feature! After intensive tests with different tasks and software for 3D rendering and deep learning, we combine all the settings into power mode presets. The preset will load the values automatically with just one click.

Power Management Most NVIDIA RTX cards have power limitations due to the overheating issues when air-cooled. With our liquid-cooled systems, you can raise the power limit of these GPUs to unleash their full potential. If your system is overheating while training, it will adjust the TDP and performance of GPUs to give you the best possible results and keep your system running at safe temperatures.*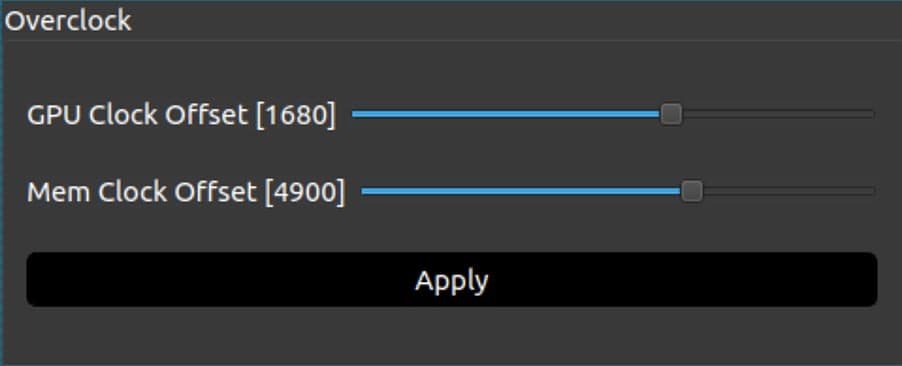 Overclocking GPU optimizer can be used to overclock your GPU and get the best perfomrance out of it.*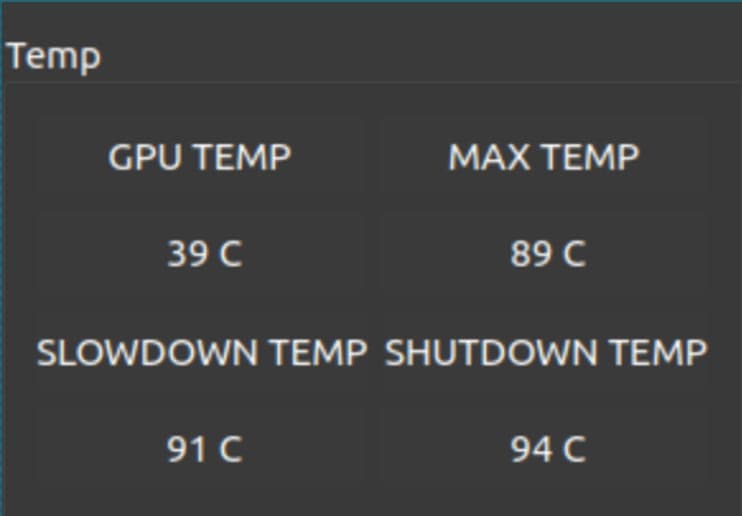 GPU Temperature Info Built-in temperature information displays GPU temperature limits including thermal throttling and shutoff limits. *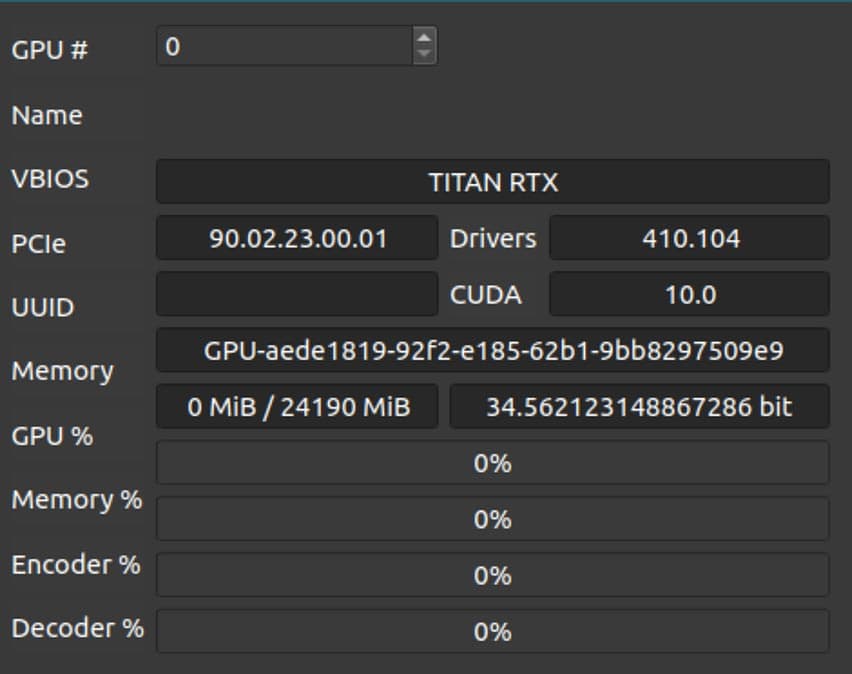 GPU – Full Information in Real-time Displays real-time data about the GPUs. No more terminal commands needed.

* Expert users only. Use at your own risk.




Need a quote? Unsure about what to get? We're here to help.
Contact us and our engineers will help you.