BIZON is the first company to market to offer expansion chassis that are designed especially for NVIDIA GTX graphics cards — the BizonBOX.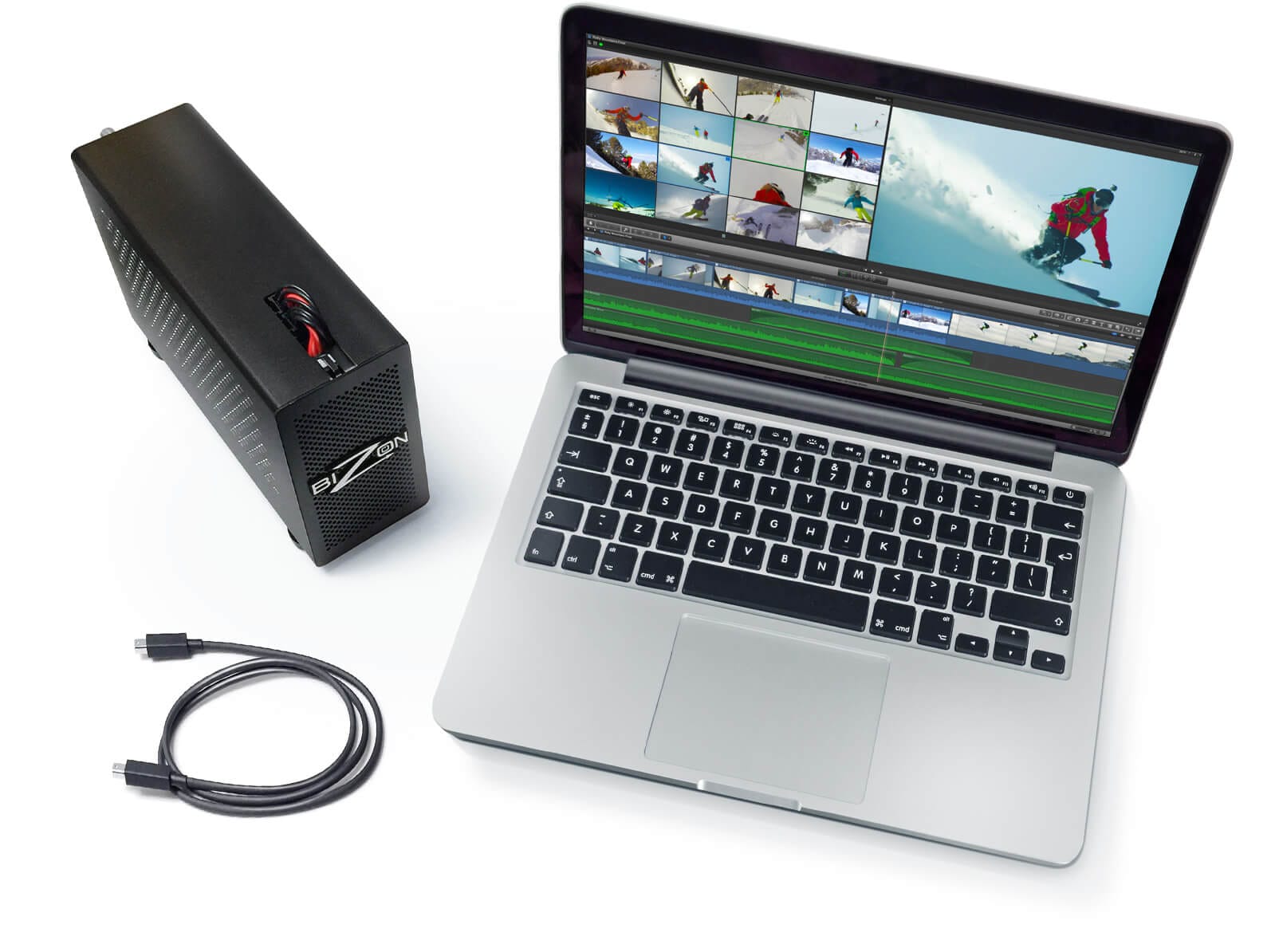 The Apple MacBook Pro, Mac mini, and iMac only offer Intel Iris integrated, mobile, and/or underpowered discrete graphics cards build to order options. To harness the power of desktop-class NVIDIA GTX graphics cards you'll need an external solution. Graphics cards cannot be installed in Macintosh computers due to the limitation of Apple's design language for their laptop and desktop computers.
BizonBOX is packaged with a powerful 200W or 400W power supply, PCIe power connectors, ventilated chassis, and detailed product and installation documentation and customer support. It's a 'plug-and-play' eGPU that requires little setup time.
200 W / 400 W
Power supply
Case with
cooling